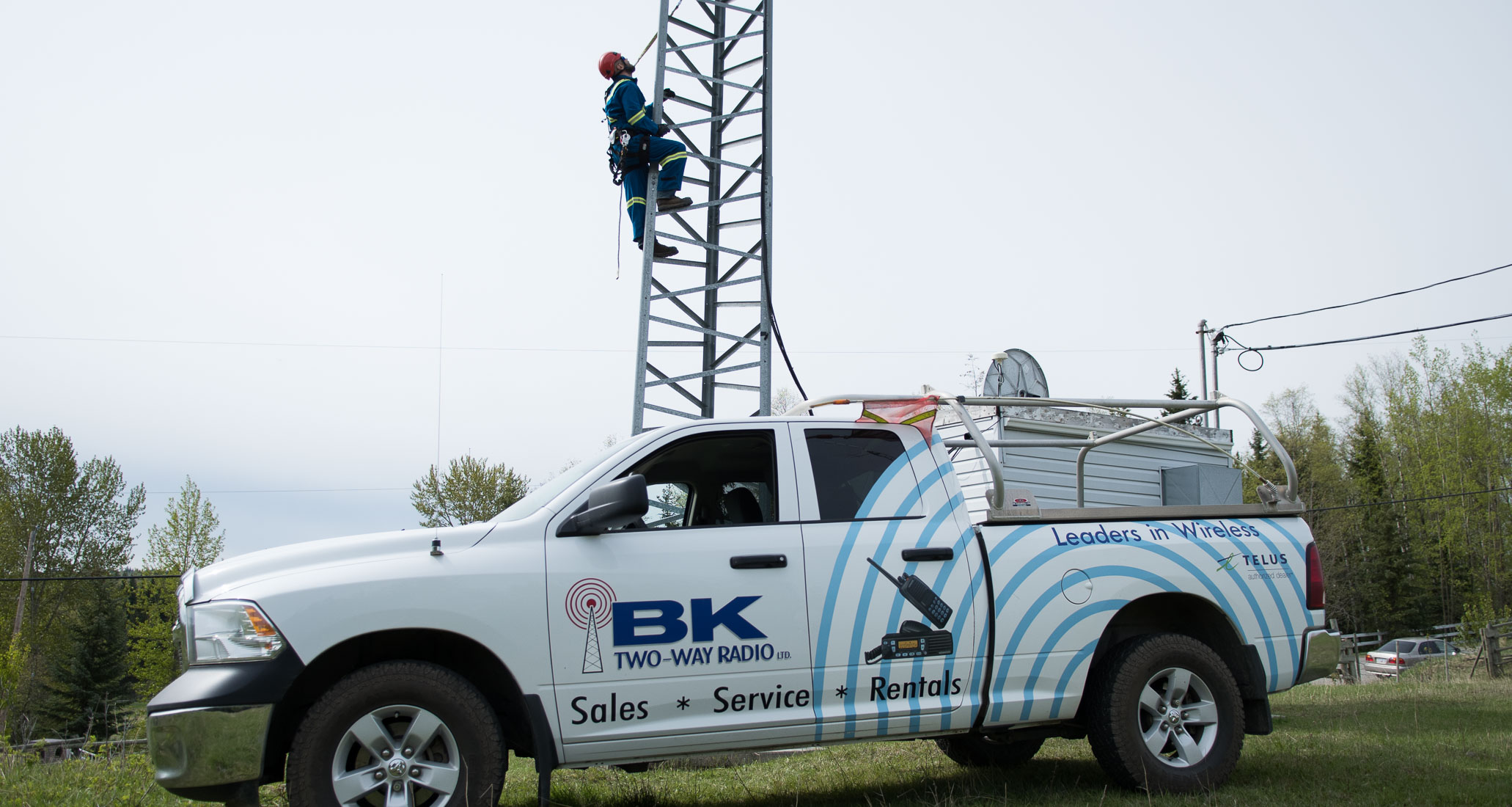 Kenwood • Motorola • Sales • Rentals • Service Installations • Warranty Centre • Trunking
We have been doing two-way radio sales, service & rentals since 1982. We are the authorized dealer and service center for Kenwood & Motorola two-way radios, and we service other brands as well. We have an excellent sales & service department, so whether you need a radio installed in your truck, or fleet of trucks, or need mountain top repeater service, or need to rent handheld radios, or need to have your radio serviced, we're ready with a solution for you.
For two-way radio sales & rental inquiries, contact Stephen or Keith at (250) 562-4856 in Prince George, or Bill (250) 992-9007 in Quesnel.
BK Two-Way Radio is the only communications company in Prince George with a Digital Trunking system.
Rentals: We have Hand Held, Mobile Radio, and Satellite Phones available to rent.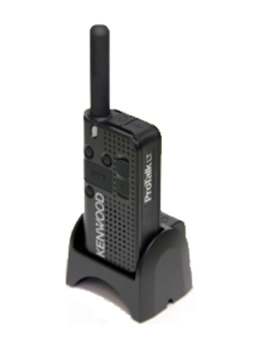 PKT-23K
At only 3.9oz, Kenwood's PKT-23 UHF two-way radio provides 1.5 watt transmit power, 4 channels, and up to 15 hours of operation. This small but powerful radio is simple to operate and durable, meeting or exceeding MIL-Spec standards 810 C/D/E/F/G (11 items) and IP54 (dust/water intrusion). Connect to the standard micro USB port to charge or use included charging cup, and plug Kenwood headphones into the 3.5mm audio jack for hands free operation. Versatile, strong, and small – the PKT-23 is built business tough.
4 channel capacity. Comes with antenna, battery, charger and belt clip.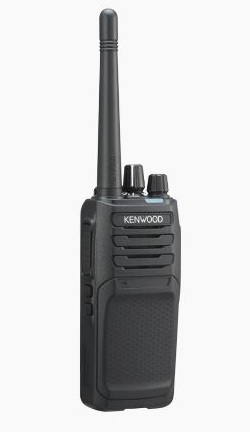 NX-1200 A K
The Kenwood NEXEDGE NX-1200 Series (VHF) offer either NXDN or DMR operation, plus FM analog in a single radio. The Kenwood NX-1200 Series is a versatile hand-held radio, packed with convenient features.
64 channel capacity. Comes with antenna, battery, charger and belt clip.

NX-1200 A K2
Kenwood NX-1200AK2 260 Channel Radio
Designed with the functionality of much higher tier radios, the NX 1200A K2 offer models with an extensive list of standard features, including a 13 segment, 8 character direct and intuitive LCD display, programmable 7 color LED indicator and 40 bit ARC4 enhanced encryption in DMR mode with license option. NX 1000 Series cost targets the entry level user yet offers high performance and advanced features. Inc. antenna, battery, charger & clip
136-174 MHz, Analog, 5 Watts, 260 Channels, 9 Buttons, GPS, MIL-STD-810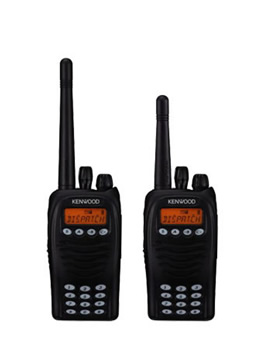 TK-2170
Kenwood's TK-2170 VHF portable radio provides easy operation plus versatility and reliability in a compact yet rugged package. In addition to conventional channels, the TK-2170 is compatible with LTR trunking zones to facilitate mixed operation or migration between zones.
128 channel capacity. Comes with belt clip.
NX-3220
NX-3220/3320 VHF&UHF 5W radios deliver a cost benefit, full-featured digital portable radio solution to enterprise, local government and SMR subscribers. True to the NEXEDGE multi-system migration-ready tradition, analog, NXDN® conventional, and NXDN® trunking, are included in all models. The NX-3220/3320 NEXEDGE® models include the latest V2.5 enhancements such as OTAP over-the-air programming and ground-breaking NEXEDGE® enhanced audio refinements.
260 channel capacity (display version), 64 channel capacity (non-display version). Comes with belt clip.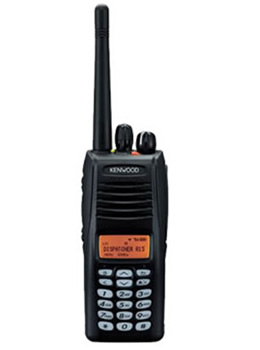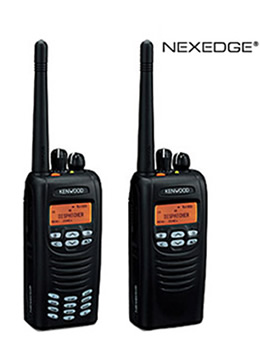 NX-220
The new NX-200/210K2 portable is the latest addition to the NEXEDGE® lineup – designed specifically for users preferring a mid-size platform with a larger keypad. The NX-210K2 has the same NXDN® digital, analog, LCD display, PF key capabilities and transmit/receive specifications as the NX-200 and comes standard with a DTMF encoder with large backlit keys ideal for applications requiring frequent text messaging, selective signaling or interconnect.
512 channel capacity. Comes with belt clip.
Despite their compact lightweight design, these handheld radios are fully equipped for both digital and analog operating modes. The clear backlit display and ergonomic layout of the controls enhance operating ease, while the rugged MIL-STD construction ensures all-weather reliability.
CSA approved for Class I, Division 1, Groups A, B, C and D; Class II, Division 1, Groups E, F and G; Class III, Division 1: Class I, Division 2, Groups A, B, C and D.
512 channel capacity. Comes with belt clip.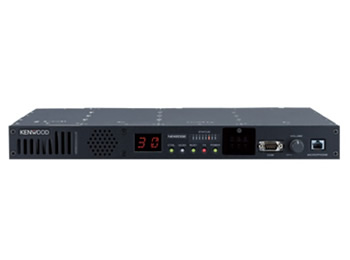 NXR-700
Kenwood is pleased to introduce NEXEDGE™ conventional and trunking technology featuring 6.25 kHz digital narrowband operation. NEXEDGE™ was designed to provide advanced communication solutions that meet the needs of private enterprise and public sectors today and in the future. NEXEDGE™ includes features such as FM Analog @ 25 and 12.5 kHz channels, NXDN™ digital @ 12.5 and 6.25 kHz channels, compliance with current frequency assignments, and NEXEDGE™ will easily convert to very narrow bandwidths in the future.
NXDN® Digital Air Interface
NXDN® Scrambler Included
AMBE+2™ VOCODER
6.25 & 12.5 kHz Channels
UID & GID Validation
NXR Over-the-Air Alias
KXK-3 OCXO Option
Digital Conventional Mode
Digital Conventional IP Network
Digital Trunking Mode
Mixed FM / Digital Operation (Conventional)
48 Site Trunked IP Network
Ethernet Network Interface
IP LAN / WAN Connectivity
Compact Flash Memory Expansion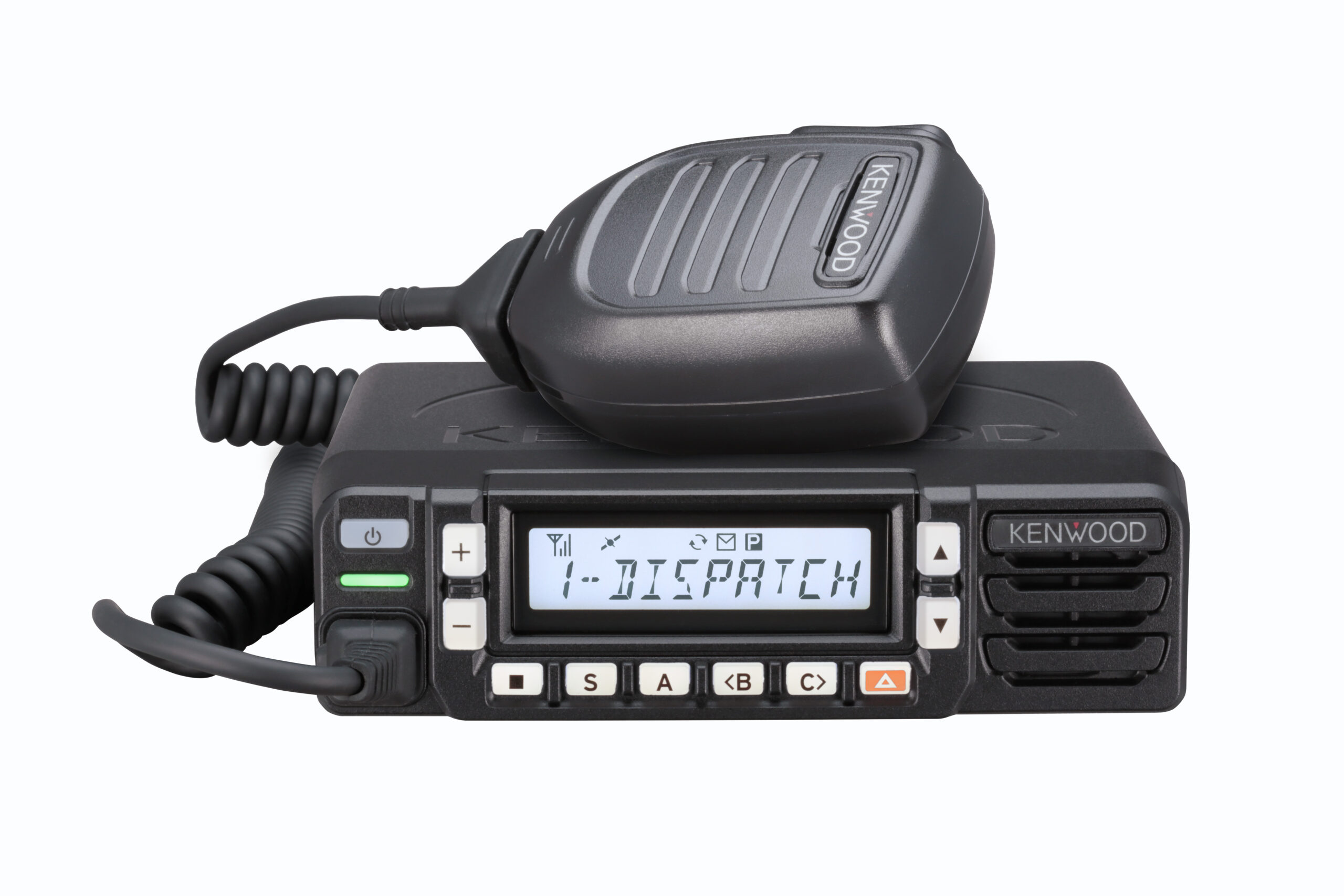 NX-1700
Emulating the distinguished NX-3000 and NX-5000 series, the NX-1700H
mobile radio supports multiple protocols including NXDN and DMR as well
as mixed digital & FM analog operation. As it's packed with all the features
essential for numerous enterprise and operation-critical applications. It's also
equipped with optimizable TX/RX audio quality, and a customizable front panel
that prioritizes simple convenience: operational status is clear at a glance from
the white backlit LCD display and 7-color LED indicator.
260 channel capacity. Comes with mic, power cable and dash bracket.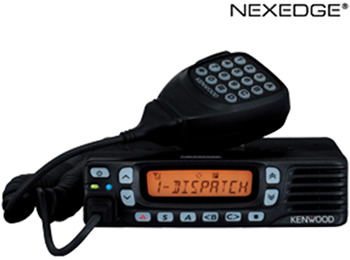 NX-3720
The new NEXEDGE® NX-3720/820HGK high power mobiles come standard with GPS and a list of valuable features that meet a wide variety of industrial and public sector applications. Built on the proven 360 Series hardware platform, these units are all NEXEDGE® inside and include full analog conventional, LTR conventional and NXDN® conventional, trunked and trunked IP network support. The operator friendly user interface boasts a bright backlit 10-character display to provide a clear control & message presentation day or night.
260 channel capacity. Comes with mic, power cable and dash bracket.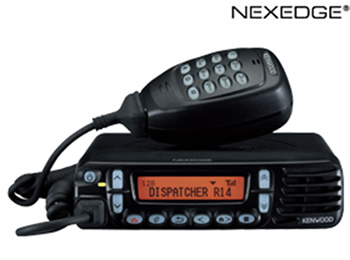 NX-700
As smart in operation as they are in looks, these NX-700/800 radios feature everything necessary to take full advantage of both digital and analog operating modes. Mobile users will appreciate the large dot-matrix LCD, intuitive controls and multi-scan capabilities.
512 channel capacity. Comes with mic, power cable and dash bracket.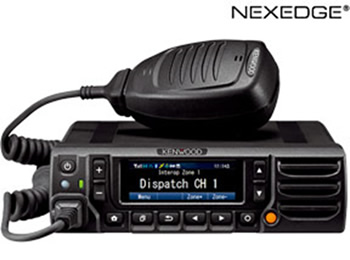 NX-5000
The new NX-5000 series radios from Kenwood are feature-rich, supporting NXDN technology and P25 phases 1 and 2 required by many public safety agencies. The radios feature a unique display, robust housing, built-in Bluetooth, GPS and encryption, plus an SD card slot for storing voice and data.
1024 channel capacity. Comes with mic, power cable and dash bracket.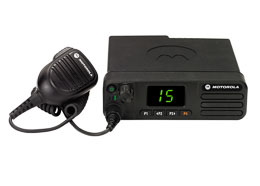 XPR-5350
Versatile and powerful, MOTOTRBO combines the best of two-way radio functionality with the latest digital technology. XPR 5000 Series radios integrate voice and data seamlessly, offer enhanced features that are easy to use, and deliver operations-critical advantages like integrated Bluetooth® and Intelligent Audio.
XPR 5000 Series radios are designed for the demanding user. They offer advanced features such as transmit interrupt, enhanced privacy and text-to-speech. Four programmable buttons on the front panel allow you to customize the radio for quick access to frequently-used features.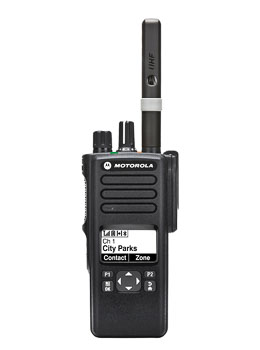 XPR-7550
Offering a full set of features and rich functionality in one powerful device, the XPR 7000 portable radios are ideal for enterprises such as manufacturing, utilities, or transportation. Delivering superb audio quality, full color display, integrated Bluetooth for audio and data, enhanced GPS, and text messaging, the XPR 7000 Series offers expert applications customized to your business.
The series also features support for up to 1000 channels and up to 5 programmable buttons plus a dedicated emergency button. It also has an IP57 rating (dustproof and submersible in water), and optional UL-certified HazLoc rating to fully empower your demanding workforce.
XPR-7350 (non-display): 32 channel capacity.
XPR-7550 (full display): 1000 channel capacity.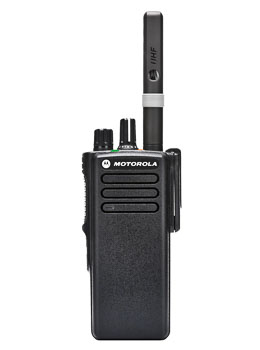 XPR-7350
The XPR 7000 Series can remaster your workplace and the way people collaborate to help you achieve even greater efficiency.
XPR 7000 Series radios meet the most demanding specs, including IP57 for water submersibility and U.S. Military 810 C, D, E, F, & G standards for exceptional durability. When equipped with the correct battery, the radio is certified for use in hazardous locations (HazLoc), where flammable gas, vapors or dust may be present. FM and UL approved versions are available. And it's backed by a two-year Standard Warranty, one-year Repair Service Advantage (US)/Extended Warranty (Canada) and minimum 1-year warranty for batteries and accessories.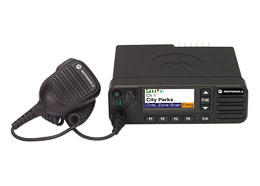 XPR-5550
The MOTOTRBO XPR 5000 Series mobile radio is a communications powerhouse for demanding users. Offering a full set of features and rich functionality in one powerful device, the XPR 5000 allows your employees to work safer and smarter whether they are delivery drivers crisscrossing the city or sanitation workers clearing the streets. The XPR 5000 delivers superb audio and quality, optional full color display, integrated Bluetooth for audio and data, enhanced GPS, text messaging and expert applications customized for your business.
XPR-5350 (numeric display): 32 channel capacity.
XPR-5550 (full display): 1000 channel capacity.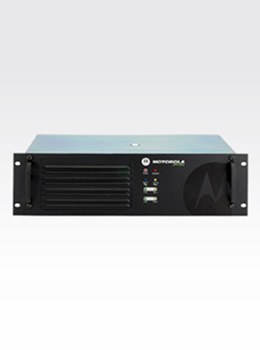 XPR-8400
Maximize the performance of your MOTOTRBO system with the XPR 8400 repeater. Available in UHF and VHF frequency bands, the XPR 8400 utilizes dynamic mixed mode capability to ease migration by automatically switch between analog and digital mode. XPR 8400 supports two simultaneous voice or data paths in digital mode, doubling capacity without additional equipment.