BK Two-Way Radio is your authorized dealer for Globalstar & Iriduim satellite communication. With affordable satellite technology, you can stay connected by phone & text from virtually anywhere in the world! With rate plans as low as 19.95 per month, remote location communication is quite affordable. We also rent satellite phones on a weekly or monthly basis, so if you are hiking, snowmobiling, hunting etc. perhaps renting a satellite phone might be a good solution for you.
Iridium 9555 Satellite Phone
The iridium 955 satellite phone is compact, light, and easy to use but with industrial-grade ruggedness. Customers can depend on it as a critical lifeline on any adventure. The iridium 955 is small yet powerful. With a significantly reduced footprint from their previous phone, more hand-friendly form factor, and aerodynamic features such as internally stowed antenna, this sleek handset is designed to easily go wherever you go. In addition to all the features Iridium customers have come to expect, the 9555 also incorporates innovations such as integrated speaker phone, imporved SMS and email messaging capabilities and an upgraded mini-USB port.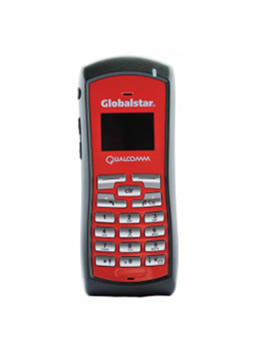 Globalstar GSP-1700 Satellite Phone
Globalstar provides affordable, high quality satellite voice and data service across Canada and to over 120 countries worldwide. When your business centers on remote worksites and working in remote areas beyond cellular and traditional landline service Globalstar is the answer to your requirement for affordable communications.
The portable GSP-1700 is the smallest and lightest satellite phone from Globalstar, that increases the efficiency and profitability of companies, and the well-being of individuals and entire communities. The Globalstar GSP-1700 communicates via satellite providing the best voice quality and the fastest handheld data speeds in mobile satellite today – It is the ultimate handheld portable satellite phone.
inReach Explorer Satellite Communicator
The inReach Explorer Integrates Route Planning, Waypoints and Navigation with Global Two-Way Text Messaging, GPS Tracking and SOS Alerting. You can also pair it with your mobile device to access topographic maps. All in one rugged handheld device with100% global coverage from Iridium.
SPOT3 Satellite GPS Messenger
Introducing SPOT3 – the third generation of The World's First Satellite Messenger
Whether you're just checking in, allowing others to track your progress, or calling for help – SPOT gives you a vital line of communication with friends and family when you want it, and emergency assistance when and where you need it. And since it utilizes 100% satellite technology, SPOT works around the world – even where cell phones don't.
Size: 3.43 X 2.56 X 1" (approx. 87 mm x 65 mm x 25 mm)
Approximate Weight: 4 ounces (114 grams)
SPOT TRACE
Satellite GPS Messenger
The SPOT Trace offers advanced theft-alert tracking for anything. Instantly receive a text or email when your most valuable assets move, or follow them on Google Maps anytime on your phone or computer. Custom tracking options allow you to select the rate at which updates are sent: every 2½, 5, 10, 30 or 60 minutes. You can receive text/email messages when movement is detected and monitor them using google maps. With this satellite technology you can track your assets beyond the reach of any cellular coverage. Affordable and easy to use, SPOT Trace is a no-brainer for your cars, boats, motorcycles, toys and other valuables. NO WORRIES.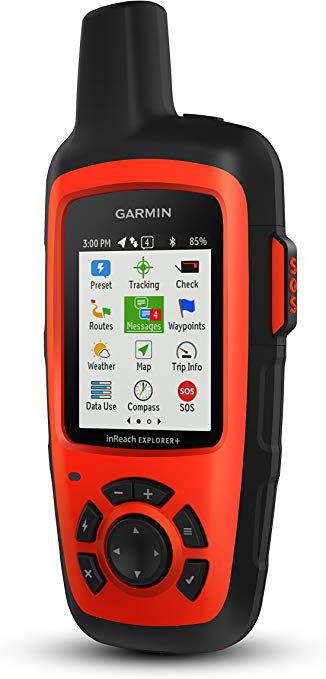 Garmin inReach Explorer+
You may venture off the grid, but you can still stay in touch — as long as you're carrying an inReach SE+ or inReach Explorer+. These handheld satellite communicators are designed for the outdoor enthusiast who wants to roam farther and experience more — without compromising their loved ones' peace of mind. From backcountry experiences to international adventures, inReach provides communication, location sharing, navigation and critical SOS functions for anyone who loves getting away from it all, on land, water or in the skies.
100% global Iridium satellite coverate enables 2-way text messaging from anywhere (satellite subscription required)
Trigger an interactive SOS to the 24/7 search and rescue monitoring center
Track and share your location with family and friends
Pair with mobile devices using the free Earthmate app for access to downloadable maps, U.S. NOAA charts, color aerial imagery and more
inReach Explorer+ device adds preloaded DeLorme TOPO maps with onscreen GPS routing plus built-in digital compass, barometric altimeter and accelerometer
Explore Anywhere. Communicate Globally.